Carbon Cup (also known as thermal analysis sample cup, pour sample cup)
it is well-designed sample cup, high-precision thermocouples. Thermal analysis because of its fast, simple, reliable and low cost is widely used in the field of hot metal composition control, when the molten iron is poured into the sample cup, gradually solidified molten iron over time, according to the thermal analysis of the cooling curve of the temperature of the platen, measured and calculated the CEL, C, Si and other ingredients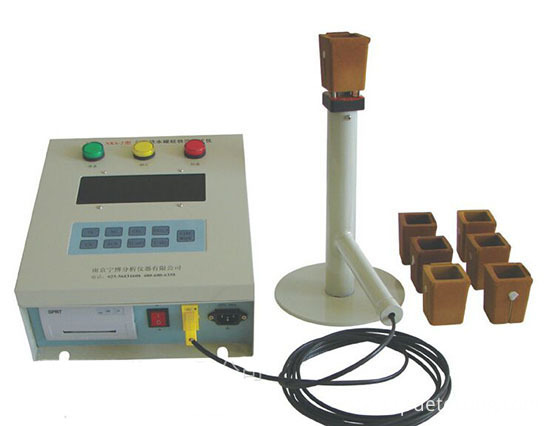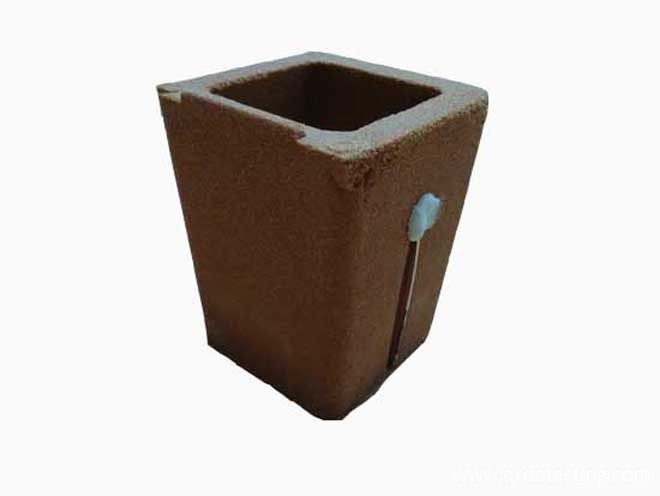 Features:
1, the carbon equivalent CEL
characteristic:
◆ reasonable and reliable sample cup design to ensure correct polarity connectors are connected with thermal analysis;
◆ horizontal quartz tube design protection, response is faster;
◆ cast a wide temperature range;
◆ repeatability and stability of the cooling curve;
◆ high success rate measurement.
2, the carbon content C%
Is determined by the temperature of the liquid and the solid phase temperature TL TS these two temperatures.
3, the silicon content Si%
By measuring the temperature of the solid phase, which can calculate the Si, and by an adjustment factor to calibrate the value of silicon, and this factor was related to the carbon in the molten iron.
4, of course, thermal analysis can also apply the following three aspects:
◆ pregnant station controlled by eutectic cold by measuring the degree of control breeding.
◆ by measuring the temperature and liquid subcooling, mechanical and physical properties prediction of molten iron.
◆ Calculation ball rate, based on the relative thermal conductivity principle, can calculate the rate of ductile iron ball of molten iron.
Contact Person: Jessie Hao
WhatsApp: 008618713692279